R.I.P.
THE FORCE WILL BE WITH YOU!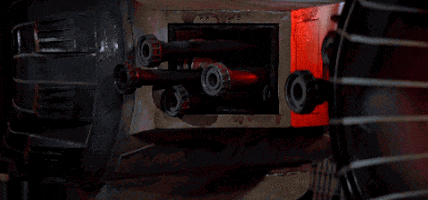 Portrait of the Actress Carrie Fisher member of the jury in the 70 Edition of Venice International Film Festival 2013
Riccardo Ghilardi photographer – Trabajo propio
Carrie Fisher y Wim Wenders en 1978.
photo by Alan Light
Carrie Fisher and Wim Wenders. Orginal text: Wim Wenders in 1978, here with Carrie Fisher – Photo taken at the private party after the premiere of the movie FIST, 1978.
Hija del cantante Eddie Fisher y de la actriz Debbie Reynolds. Tiene un hermano menor, Todd Fisher, y sus abuelos paternos fueron inmigrantes judíos procedentes de Rusia; por parte materna sus ancestros procedían de Inglaterra y Escocia.
Apareció en algunas producciones con su madre antes de empezar su primer trabajo de cine, cuando interpretó a la seductora joven de Warren Beatty en Shampoo (1975), de Hal Ashby.
Dos años después surgió el papel por el que sería ampliamente reconocida, la Princesa Leia Organa, en la inicialmente conocida como La guerra de las galaxias (1977), una interpretación que repitió en las continuaciones El Imperio contraataca (1980), El retorno del Jedi (1983) y, 32 años más tarde, en El Despertar de la Fuerza (2015). Entre medias, en 1980, apareció en The Blues Brothers.
Después de estos éxitos luchó contra la dependencia de las drogas y el alcohol y vivió un breve matrimonio con el cantante Paul Simon.
Su carrera cinematográfica se resintió considerablemente lo que se reflejaría en la poca calidad de las películas que interpretaba, como Under the Rainbow (1981) y Hollywood Vice Squad (1986), exceptuando a la ganadora de tres premios Óscar de 1986 Hannah y sus hermanas. A partir de entonces trabajó como actriz secundaria, en comedias tales como When Harry Met Sally… (1989), Sibling Rivalry (1990) y Soapdish (1991).
Ejerció también de escritora, publicando la novela semi autobiográfica Postales desde el filo. En 1990 el director Mike Nichols le encargó el guion para la adaptación al cine de su libro, con Shirley MacLaine en el papel de su madre en una época de su vida. Fisher siguió escribiendo y publicó otras novelas como Surrender the Pink y Delusions of Grandma. En 2001 se llevó a la pantalla otro guion suyo: fue el telefilme These Old Broads, con un cuarteto protagonista de lujo formado por su madre Debbie Reynolds, su antigua enemiga Elizabeth Taylor, Shirley MacLaine y Joan Collins.
Fisher contó públicamente los problemas que había tenido con las drogas, su batalla con el trastorno bipolar y la adicción a los antidepresivos en el programa 20/20 del canal de televisión de la ABC.
En septiembre de 2009 publicó una biografía llamada Wishful Drinking, donde narra sus experiencias en clave de humor, riéndose de su tendencia al alcoholismo y sus fracasos sentimentales.
En una de sus entrevistas más reveladoras en octubre de 2010, mientras se encontraba en Sídney, Australia, confesó su fuerte adicción a la cocaína durante el rodaje de Star Wars: El Imperio contraataca (1980) y que sobrevivió a una sobredosis.
«Poco a poco me di cuenta de que estaba usando las drogas un poco más que otras personas y que estaba perdiendo mi control sobre ellas.(…) Le di tanto a la cocaína en Star Wars que incluso John Belushi me dijo que tenía un problema»
El 23 de diciembre de 2016, sufrió un infarto masivo mientras se encontraba en un vuelo que la trasladaba de Londres a Los Ángeles, aplicándose inmediatamente medidas de reanimación. Fue trasladada a un centro médico de la ciudad en grave estado. La popular actriz estadounidense se encontraba realizando la gira de promoción de su nuevo libro, La princesa diarista. Finalmente, el 27 de diciembre de 2016, falleció en el centro médico de la UCLA. Un comunicado de su hija Billie Lourd confirmó el deceso.
Fuente: wikipedia